Complete Marketing Audit Toolkit for Banks and Credit Unions
If you are a Marketing Director or Assistant for a bank or credit union, we know how difficult it can be to manage your entire marketing portfolio—strategic goals, brand assets, buyer personas, not to mention the various ads and content pieces in your inventory. It's a lot to keep track of. That's why we've put together the Complete Marketing Audit Toolkit. In this kit, we provide a workbook for completing the audit, a spreadsheet, and a checklist.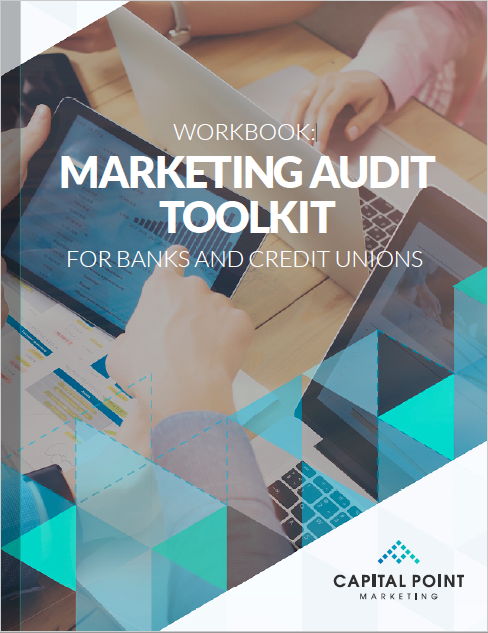 Banking Website Self-Audit Kit
Our five-step process gives you the tools and framework to completely audit your website and create a report to present your findings. The kit will help you evaluate your website based on best practice criteria for website security, content, SEO, marketing effectiveness and more.
The kit includes:
Guide for completing the audit
Excel spreadsheet for tracking notes and criteria
PPT template for creating a polished report of your findings