Our Process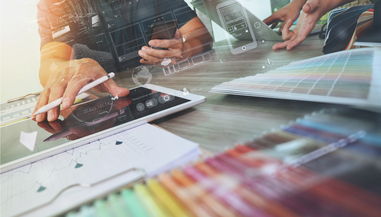 With over two decades of experience, the Capital Point Marketing team approaches your financial institution with deep knowledge of marketing for the banking industry.
Diagnostic
The first step in an engagement is diagnostic phase. Capital Point Marketing takes a "strategy first" approach to your financial institution's marketing program.
We conduct an analysis of your current brand and marketing position and deliver key recommendations for improvement. Developing a strategy for success is the first step.
Engagement
Following the diagnostic phase, Capital Point Marketing becomes an extension of your marketing team. We give you the freedom and flexibility to rely on us for long-term strategy and implementation. With the perfect blend of agility and optimization, we help you get more done and drive better results without the friction.
Optimization
As we move into optimization, we help your bank or credit union get to the next level by tuning your digital advertising program, nurturing your SEO positioning, extending your brand in the market, redesigning and/or upgrading your website and setting you apart among other financial institutions.