Two decades experience planning, designing, and implementing content-rich banking websites.
Your financial institution's website is the home base and the information repository for everything that you want to communicate to your market.
It houses your products and services, rates, team member info, locations, hours, history and is the portal to your banking services.
It must be secure, reliable, fast, ADA compliant, and work perfectly across mobile devices. Capital Point Marketing has over two decades of experience planning, designing and implementing complex content-rich banking websites that serve as a powerful information hub.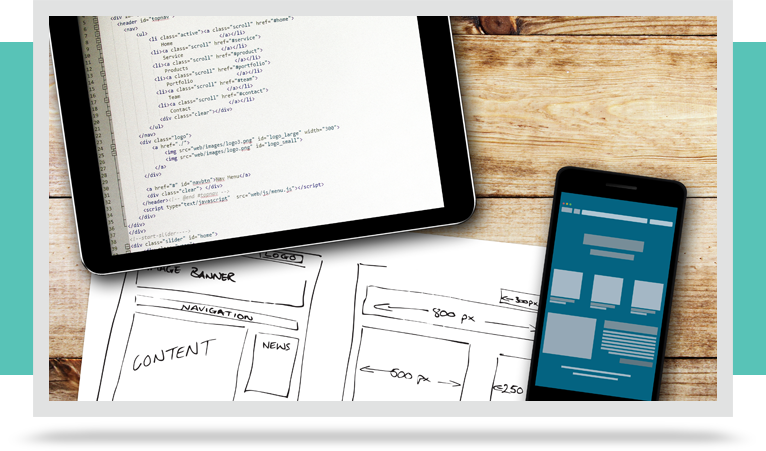 SECURITY
One of the most challenging aspects of maintaining your banks' online presence is keeping current with website security. Banks and credit unions, and your customers and members, are vulnerable to a host of threats from sophisticated hackers and cyber thieves. Where should you start? If you're an IT professional or marketing director at a bank, you do need confidence in the people you've hired to design and implement your website, along with a basic understanding of what it means to have a secure website.
ADA COMPLIANT
In our work with financial institution websites, we've navigated the roadmap to ADA compliance and written an ADA compliance guide for banks and credit unions. We use accessibility best practices in our website design and development processes.
It can be stressful for marketing directors and legal counsel to deal with ADA issues and it's going to become a greater concern over time as law firms continue to target financial institutions. Learn more about how to maintain ADA compliance for bank and credit union websites.
SPEED
A fast-loading website is essential. Users will abandon a slow website. Search engines and social networks are now taking into account site speed. If your website is slow, you're not going to get in front of as many people.
We build websites that will load with lightning speed on desktop or mobile.
DESIGN & USABILITY
Your current customers and prospective customers judge your website in less than a blink of an eye. Yet, many credit unions and community banks still utilize outdated websites with poor design and awkward usability. Your customers are making decisions about where they put their money. Who will they trust? Strong design communicates trustworthiness, credibility, and more—in those first crucial milliseconds.
When you work with Capital Point Marketing, you can relax knowing that you're working with a seasoned team of professionals who understand your industry. While previous website projects may have left you stress out and disappointed, your experience with Capital Point Marketing will be refreshing and satisfying.
Learn more about banking website design and best practices.